FOR SEED & GROWTH-STAGE B2B FINANCIAL TECHNOLOGY COMPANIES
How to grow by at least 250% in the next 12 months using the Agile Growth System
And while doing so, remove the dependency on you in the sales process, get confident in your team and financial forecast, increase profit margins and have more time to focus on what you love
Trusted by clients like these
We've had the opportunity to work with some of the industry's most innovative startups
Who Is This For
The best fit startups are B2B SaaS within the Financial Services Sector (InsurTech, FinTech, HealthTech) who:
Have an enterprise solution with less than 12-month sales cycle





Are committed to growing by at least 250% in the next 12 months but have no source of predictable deal flow





Have at least 2 referenceable case studies
Have gained some traction and have started generating significant revenue but are now stuck reaching new prospects and have no control of growth





Have tried agencies and contractors but they have no industry experience and their more-of-the-same tactics haven't moved the needle
Over 20 years of experience in the InsurTech and FinTech Industry

Deep Ecosystem Connections

The key metric is growth, not conversions

Full-funnel approach

Big picture alignment to short-term results
Testimonials
Don't take just our words for it
Throughout my career in enterprise organization, I've worked with the biggest marketing firms... you guys blow them away.
"Blown away... you guys have nailed it on product/market fit"
"Team Brilliantly are true partners. We've accelerated our growth and industry relationships much faster than we thought possible."
"Brilliantly changed our entire trajectory. Word of advice: This program works and is one of the best I've seen in my over 25 years in this industry."
This Is What You Can Expect
Unique Brand Positioning: Dive deep into what makes your startup special with our team of experts. We'll help you discover and amplify your unique value proposition, ensuring your brand shines brightest for the right audience.
Rapid Market Validation: We don't believe in hunches. Our series of swift experiments guarantee data-backed validation, paving your most optimal route to a steady deal flow, revenues, and expansion.
Guaranteed Leads: Within your first 90 days, expect 15-20 qualified leads. But we don't stop there. Our strategies promise a continual influx of potential business every month.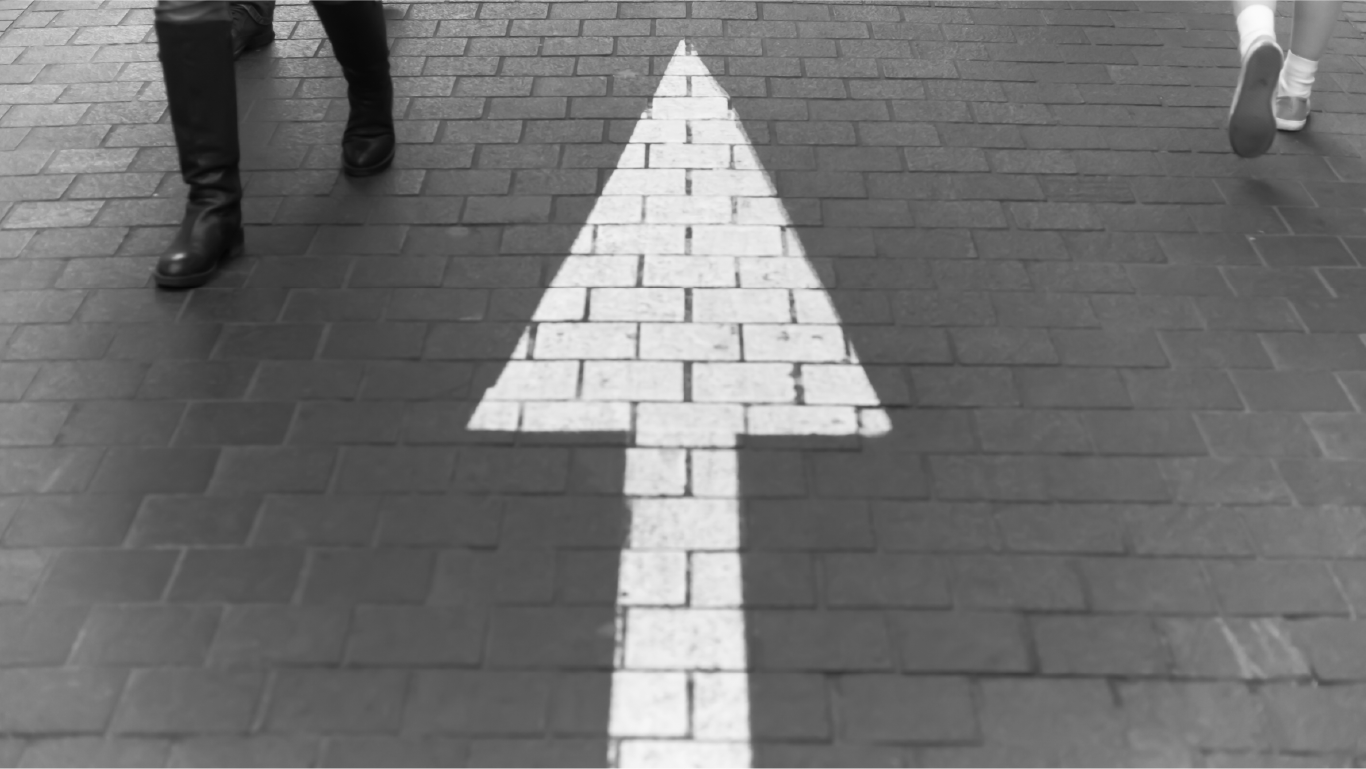 Case Studies
Review some of the client results below
Helping An Insurtech Turnaround In 90 Days With The Agile Growth System
How Cogitate Used Brilliantly's Growth System for 5X Results
Cogitate is a growth-stage SaaS platform providing insurance technology by insurance people and dedicated to optimizing claims processing in P&C insurance.
With customers acquired mostly through relationships, Cogitate needed to go deep on articulating their value proposition in hopes of increasing awareness and deal flow.
Additionally, Cogitate need to align resources and budgets. Through an industry leader and investor, Cogitate and Brilliantly connected.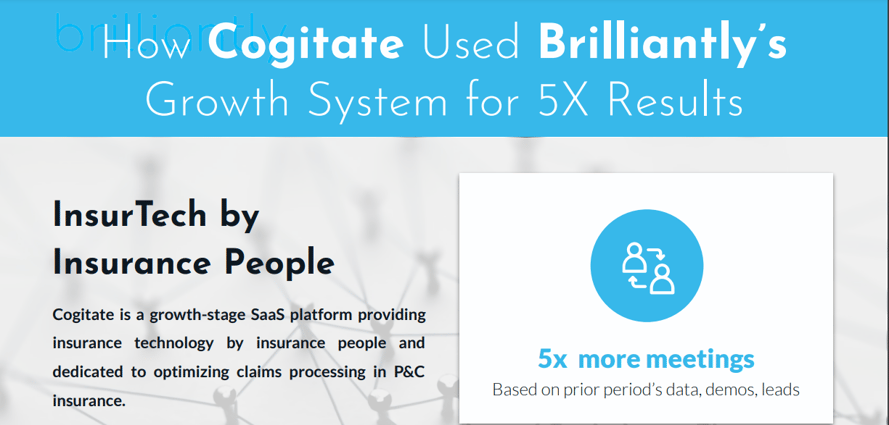 P/C Saas Starts Growing Again With Predictable Leads In 90 Days
Gigaforce is an insurance technology platform built on decades of claims experience. The founders leveraged industry contacts to gain early traction but then got stuck trying to effectively talk about what they do and maintain sustainable deal flow. The CEO was preparing for a funding round and didn't have the skill sets on the team to grow the company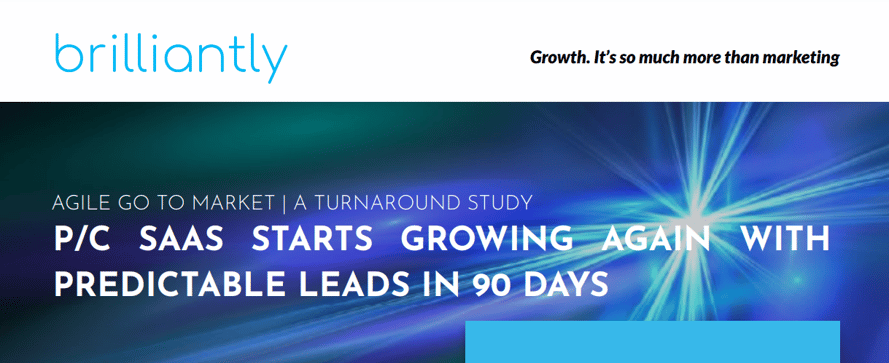 We Offer Tangible Benefits...
Witness an average growth of 250% in just 12 months.
Gain back 33% of your time, allowing you to focus on what you truly love.
Save up to 60% compared to hiring executive personnel.
Our commitment is reflected in our 9.6 Net Promoter Score. Our clients don't just like us; they advocate for us.
The Steps To Guaranteed Result
Our Proven 4-step TRACTION Framework
Step 1: Clarity: How you talk about what you do
We conduct 3 collaborative workshops each with timed modules to uncover:
- We use Miro as our single source of truth.
- Our product marketing experts use this information to craft unique value propositions, marketing messages, and content templates.
- Our brand designer develops a unique brand style guide.
Step 2: Build fluid sales processes
This is where we roll our sleeves up and dig in: Map the buyer's journey and funnels; Focus on objectives, tactics, metrics, and KPIs for each stage; And to get prospects into the funnel, we focus on two channels:
LinkedIn (outbound and inbound)

Cold Email
Step 3. Assets: Sales enablement that converts
This is where we establish trust with our perfect customers.
Trust opens doors. To get our prospects to trust us, we take what we learned in step 1 to develop assets that clearly define our why, what, and how:
Unique Value Positioning Script

Your Pitch

Lead magnets

CRM & Automation

Tools

Call scripts
Step 4. Optimize, Optimize, Optimize
Having everything in place, here's where the game-changer details are integrated with your growth system:
Setup and share KPI scorecards based on the metrics we established earlier;

Implement a communication and iteration plan to act on KPI variances;

Avoid no-shows with pre-call sequences to warm up prospects before the call;

Systemize sales processes and when it makes sense, automate;

Continuously refine call scripts; Bring and train SDRs (optional) Implement nurturing email-sequence;
Claim your free consultation now
Book your free consultation to determine if we're a fit
If we are not, we probably know who are